Flea bites can at times get serious. However, it all can depend on the individual bitten seeing that even fleas themselves are selective on who they bite. Other individuals still do not develop more symptoms of flea bite infections other than just a little itchiness or just some reddening of the skin.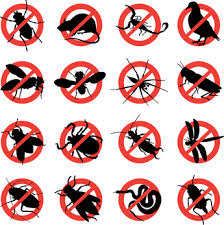 However, it cannot be ignored that fleas are carriers of dangerous diseases and infections like the murine typhus disease, the infamous bubonic plague, allergies and so on. Therefore whenever a flea bite start getting worse, for instance if it can't seem to step swelling or paining or at least too red and so on, it is time to start preventing it from escalating or mutating in to a more serious condition. There are several ways by which you can arrest a flea infection. The top three tried and tested quick methods are:
Applying some aloe vera; aloe is a great remedy to fight the itchiness and kill the bacteria on flea saliva. You can either pick a whole leaf of aloe, split it to squeeze the syrup on the infected are or apply aloe gel.
Wash the area with tea; whether green or black tea, either has been proved to soothe flea bites and reduce swelling and reddening. Rub the flea bite with warm tea or tea bug.
Get antihistamine; incase the itchiness gets too much, visit your chemist for some oral antihistamine. You may be prescribed for hydroxyzine, tripelennamin, diphenhydramine among other antihistamine.
However, the third option should only be an option if the itchiness, or scratching or swelling becomes too much and unbearable. You can also go to a physician, if the swelling and itchiness lasts for long. It could be that you have been infected with a flea disease.